Identity and Branding, Badda Bing Badda Yum!
You can take the boy out of Brooklyn, but eventually he WILL bring the pizza.
I love a good challenge - especially if it involves bringing authentic NYC style pizza to a place that had no clue what that even was. This brings our x-NY'er to Augusta, Maine, USA, site of an old Ground Round that had seen better days. The challenge? Develop the identity and branding for a new authentic coal fired pizza & tap house– in just 10 weeks and with only a logo to start with!

The following examples include main menu, beer, wine, drink & dessert menus, pizza box schematic, web site home page and an image library system intended to be used by each restaurant location to customize its interior wall space.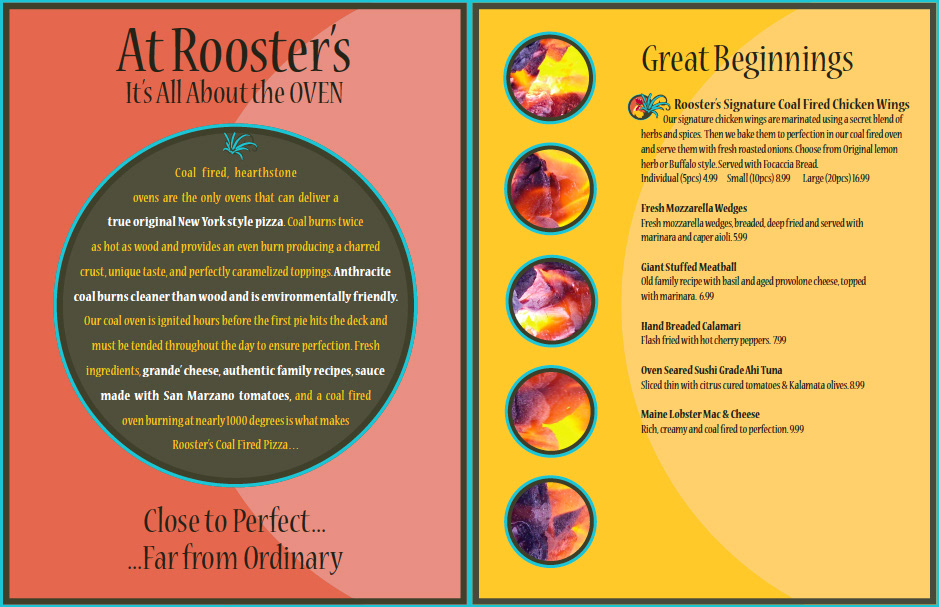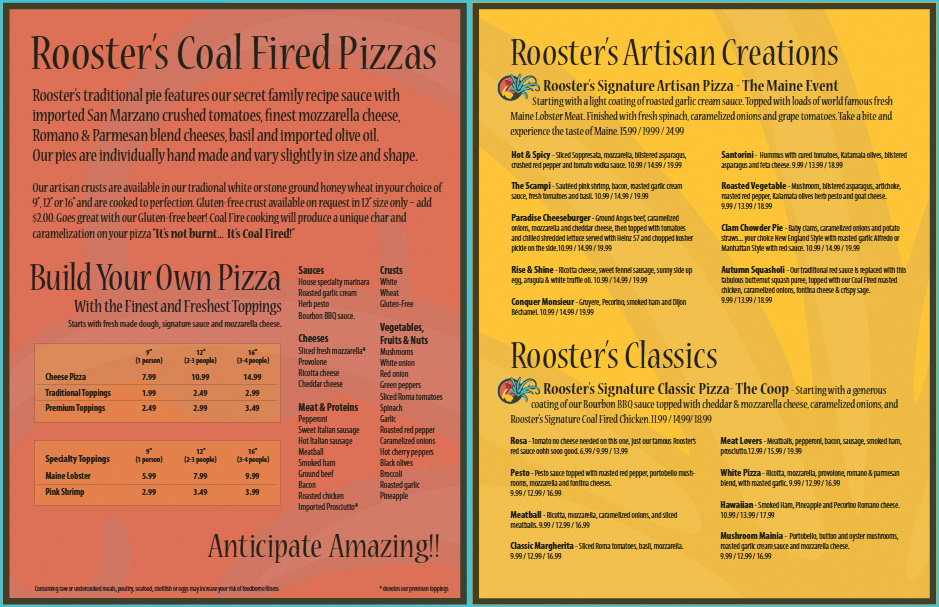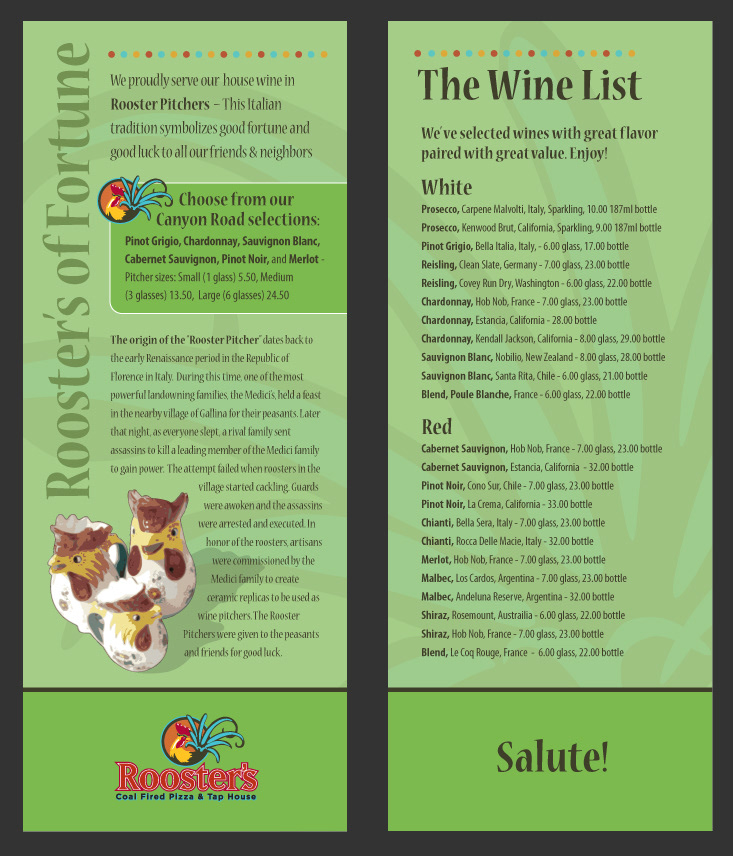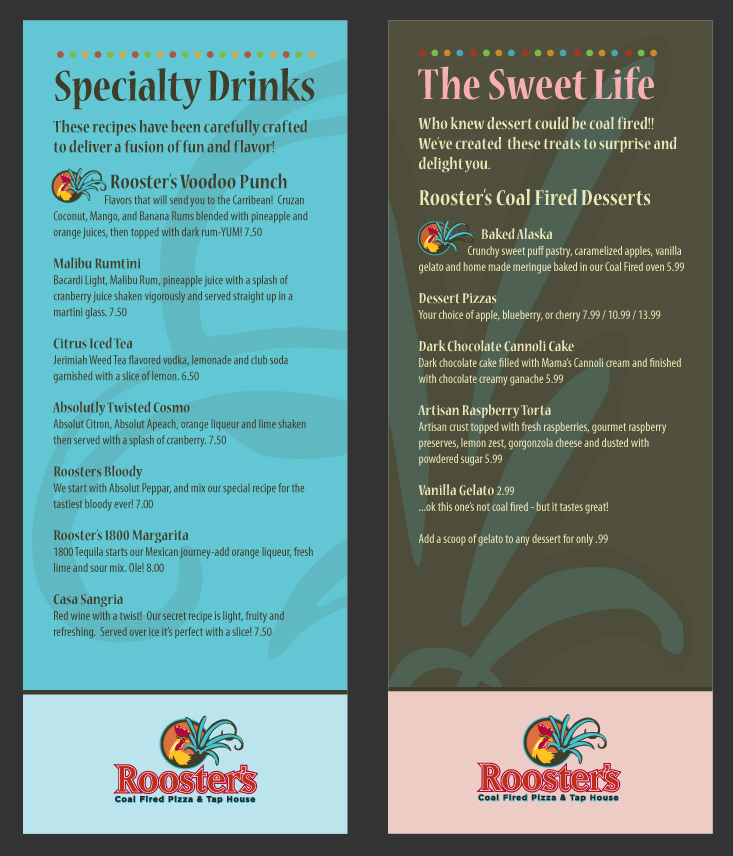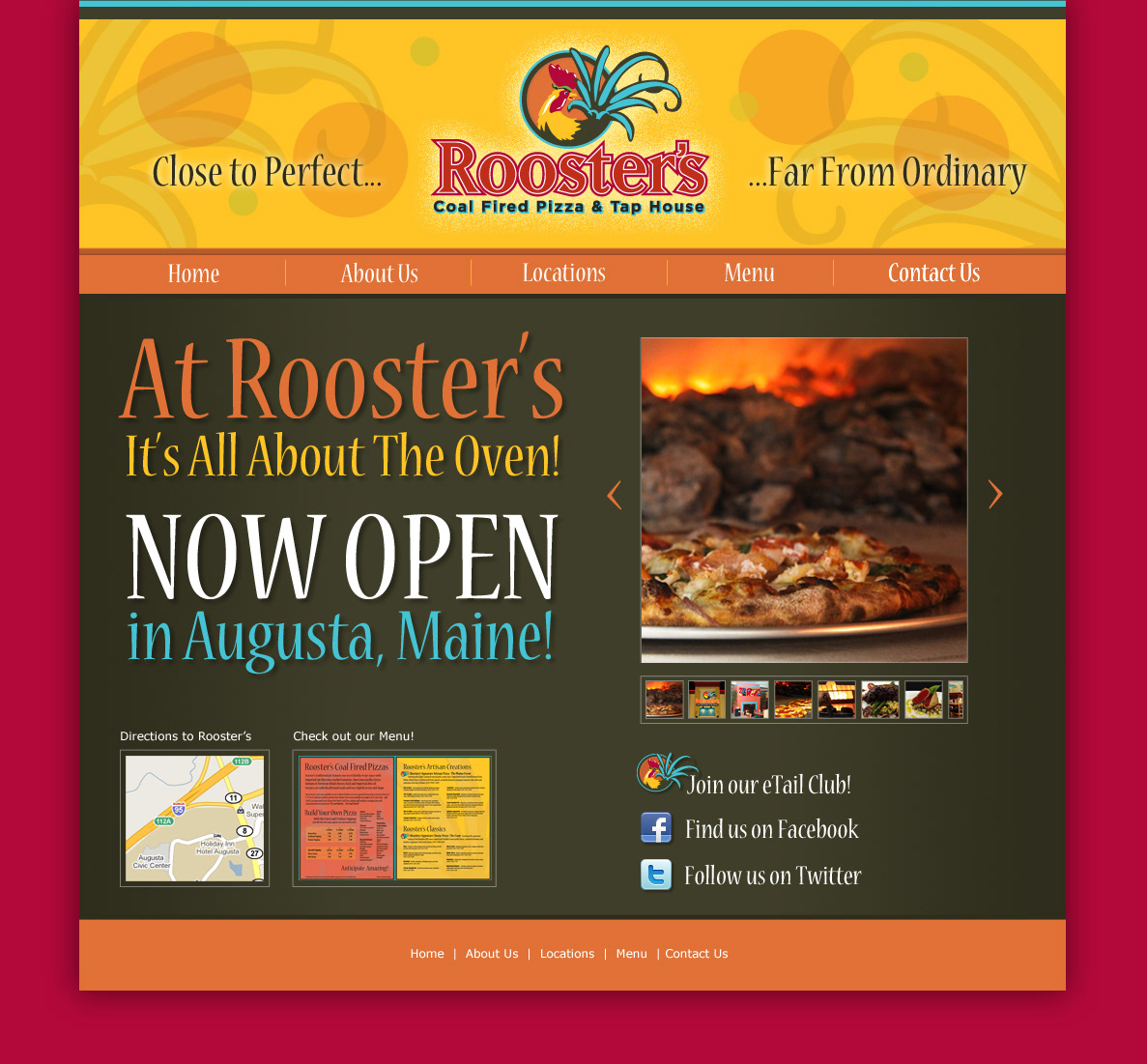 Wall Art


The following illustrative grid is a vector-based image library - a resource for interior designers for customizing interior wall space of respective restaurants. Vector-based art is scalable to any size without loss in image quality. Square shapes provided the most flexibility for variable lengths and heights of wall space. Following the illustrative grid are actual photos of scaled art prints, output on canvas and stretched to frames
. Photos courtesy of Brenda Giasson 
www.sevastra.com/